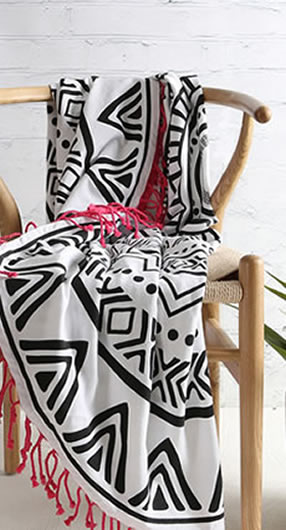 Manohar Textiles is a well-known Manufacturer & Exporter of Home textile products that are excellent in designs, remarkable in quality. Since establishment in the year 1960, we execute all our orders with precision and focus on catering to the ever changing market trends. Our expertise in the field and our commitment to timeliness have enabled us to build customer relationship.
Dexterous designs, Fabric Quality, Color and Pattern have earned us a sterling reputation within our industry. Ethical business practices, timely delivery, familiarity about changing trends have paved way to secure the trust of existing client. We have made routes to build relationship with new prospective clients and thereby grow significantly.
By manufacturing products of international standards, we continue to withhold the repute "Government Recognized Export House". Being registered members of HEPC & TEXPROCIL Organization we do export all type of Cotton Made ups & Home Furnishings worldwide.
At Present we export our 100% conventional Cotton products to USA, Australia and European countries like Germany, Sweden, England, France, Netherlands. Based at the strategic location we have access to three major sea ports and international airport, making it convenient to adhere timely delivery.
We offer variety of Home Textile products made out of finest cotton fabrics and various other blends in standardized sizes, innovative designs & attractive colours. Our products would present sophisticated look to your home, it includes Table Linen, Kitchen Textiles, Bed Linen, Bath Collections and other Home textile. All the stuff we produce are in accordance to client specifications & the countries they are exported to across the world. By providing innovation in fabrics and designs we cater to the ever changing market trends.